From time to time we will keep you in touch with what's going on at BDS here on our news page, read on...
We also have a news archive... Click a year to read all the news from then
2020 - Happy 7th birthday to bds
Royal Hospital for Neuro-disability (RHN) in Putney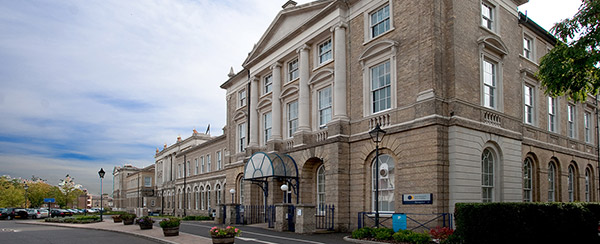 BDS have recently been awarded the contract for the Royal Hospital for Neuro-disability (RHN) in Putney. This contract involves a planned preventative maintenance and service of 31 panels and over 1,500 devices across the site. We are proud to be supporting such a great cause that gives so much to those who need it.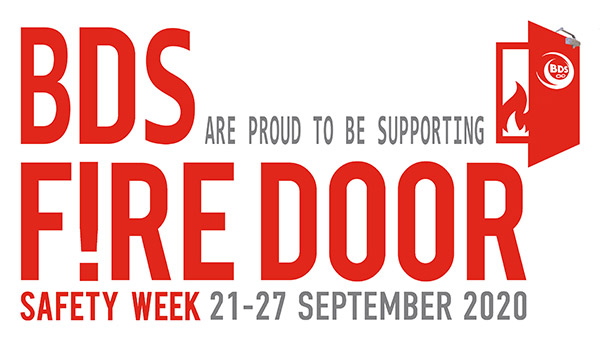 Fire Door Safety Week was launched in 2013 in response to a legacy of fire door neglect. It is a 'mass market' awareness campaign to increase public understanding of the role that fire doors play in protecting life and property. This year BDS are supporting this vital campaign, so watch this space for more news on this as it develops. Visit their website here
september 2020 - HMRC building in Stratford updates
This month we have been back at the new HMRC building in Stratford getting an update since commencing the project in March. BDS are upgrading Fire Alarms and PA/VA systems using The Advanced Elec-tronics MXPro5 Networked Fire Alarm system & TOA PA/VA . The 300,000 square foot building with 12 floors will hold 3,800 employees when the building is complete and therefore fire safety will be para-mount. We are currently midway through the project and committed in hitting the tight deadlines set by our client and are happy to announce we are keeping to that promise with no near miss incidents or accidents to report.
BDS IS 7 years old... hAPPY BIRTHDAY!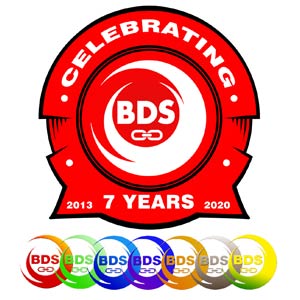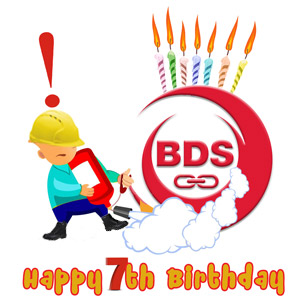 Since 2013 on our return as BDS our business has been on quite a journey... A journey that we've all greatly enjoyed. Returning to old customers, meeting the many new customers that are now onboard, it's been a real rollercoaster ride and we're really looking forward to the next 7...
july 2020 - lords cricket ground upgrades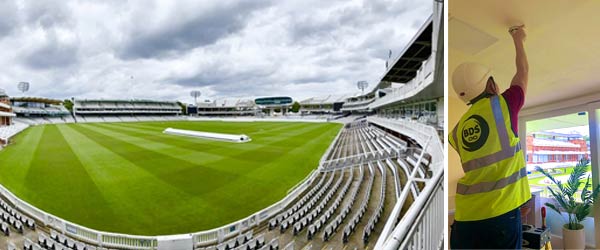 Our engineers are currently working hard at Lords Cricket Club where they are upgrading numerous detectors, sounders and call points from the current Gent 34000 range of devices to the latest Gent s-quad range
july 2020 - 'SAFECONTRACTOR' – NEW ADDITION TO BDS HEALTH AND SAFETY ACCREDITATIONS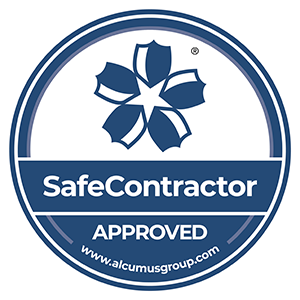 BDS are pleased to announce that our Health and Safety Accreditation Certificates now have a new addition.
We recognise that the SafeContractor Scheme via ALCUMUS has become one of the most requested verifications of Health and Safety Management Systems by procurement departments of top 'Blue Chip' Clients.
BDS wanted to add this to our portfolio of H&S Certification to enhance our status in the ever-demanding world of Compliance. So we are now the proud holders of the three most enviable SSIP H&S Certificates, 'CHAS' (via Annual assessment), 'Acclaim' (through our Constructionline GOLD membership) and now 'SafeContractor' (via Full Assessment). All these are evidence of our continued excellent record of performance and management of Health and Safety in our sector and can only boost our image in this world of Construction with its perceived dangers (made even more so by the recent and ongoing pandemic).
Graham Hawkins, Compliance Manager July 2020
june 2020 - the impact of the covid-19 pandemic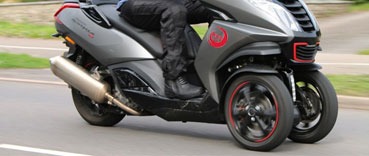 Whilst the COVID-19 pandemic has gripped the nation for a number of months, affecting people on a personal and business level, BDS have endeavoured to maintain maximum support and flexibility to all its customers. It was quickly established that with the implementation of social distancing and mass closures, the way in which usual business is conducted would be drastically changed for the foreseeable future. We felt it was imperative that we notify our customers that despite the obstacles in front of us, it is of the upmost importance that life safety systems are maintained and monitored as per British Standards requirements. This notion was reinforced when the Government were swift to grant fire alarm companies 'key workers' status early in the lockdown.
BDS have noticed numerous sites experiencing faults especially from water leaks that are maybe not reported as quickly as usual, due to lower occupational levels within buildings. These have required us to react swiftly and professionally despite the obvious barriers associated with the pandemic.
All engineers have been equipped with sufficient PPE, adhere to new internal COVID-19 policies, and are well read on government guidance.
In what we believe to be a real act of initiative, and to counteract the minimized public transport services, BDS have purchased two 3-wheel mopeds that can be used on a full driver's license. We believe this offers us greater flexibility in attending emergency call outs and allows us to travel independently, thus minimizing the risk to all. If the idea works, we will look into purchasing more of these vehicles.
As are all, BDS are closely monitoring the fast, ever-changing environment we find ourselves in.
We believe that it is paramount that we continue to provide all our usual services and maintain normality in, what certainly are abnormal times.
may 2020 - The Good Hotel London, E16 1FA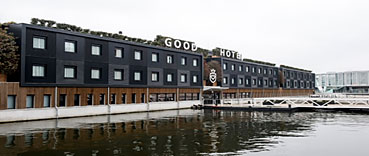 After recently being invited to tender, BDS are pleased to announce that they are now the fire alarm providers for the Good Hotel London. It was outlined within the tender process that BDS detail examples of where they currently look after Notifier fire alarm systems, which we were able to do, due to our ongoing maintenance contracts with Ford Motor Company, Wimbledon Tennis and Moorfields Eye Hospital.
After completing our first service visit, we are working closely with the Hotel assisting with ongoing remedial works and will look to implement sound solutions to any queries they have.
april 2020 - Metro Building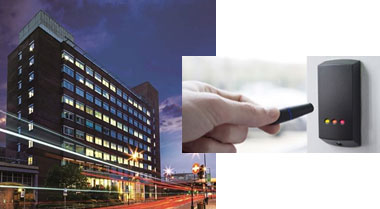 BDS were awarded the supply, install and commission of a brand-new Access control system at the Metro Building, Hammersmith. The Metro Building is undergoing an extensive update program and they asked us to upgrade the access control to give them more control of movement of staff and guests around the building.
MARCH 2020 - HMRC
BDS have recently being awarded the contract for HMRC East London Hub, Stratford, which involves the supplying, installation and commissioning of the fire alarm/PA-VA modifications and extensions for the Cat B layout, alongside fire suppression and aspirating systems. The building itself is primarily made up of office space across 11 floors and will be covered by an 'Advanced' networked fire alarm system supplemented with the Apollo device detection range with TOA PA/VA systems, which will provide comprehensive cover to all occupants. In face of the COVID-19 pandemic, BDS are committed to hitting the project's tight deadlines and keeping the project on track
MARCH 2020 - KCH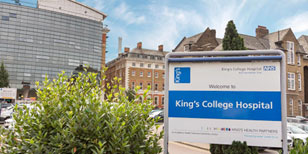 Our Hospital contracts continue to require our services during this busy time:

New CCU - BDS completed install works in the new CCU ward. We installed interfacing to control additional motorised smoke dampers and extract fans within the isolation rooms prior to patient occupation. BDS helped in providing the trust with firefighting PPE and breathing apparatus for the covid-19 fire cover. Normandy Building. BDS carried out the upgrade of the fire alarm system throughout the premises using a Morley ZX5se control panel and Apollo Discovery range of detection.

1st floor main Theatres - BDS installed additional detection to theatres during the shutdown period
MARCH 2020 - Moorfields Eye Hospital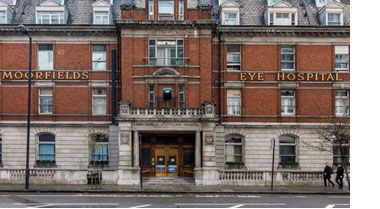 As the country entered the early stages of the COVID-19 pandemic and lockdown was imposed, BDS liaised closely with their customers and emphasised the importance of maintaining healthy life safety systems. The early lockdown period enabled us to carry out minor repairs that would usually present problematic access issues when the building is at full occupancy. BDS have also recently secured the contract for fire alarm modifications on the 2nd floor Innovation Ward, upgrading the fire alarm detection within the area to meet new layout.
MARCH 2020 - Birkbeck College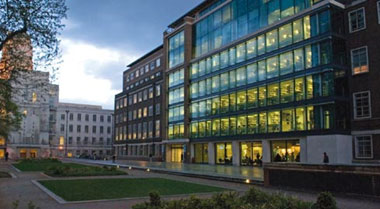 Birkbeck College have used the time during lockdown to carry out DB Alarm Level checks throughout their portfolio of buildings as well as a full cause and effects status check. Whilst all outer buildings have been closed during the pandemic, BDS have also completed minor repairs and continued to carry out PPM visits.
fEBRUARY 2020 - Yiewsley Health Centre

BDS were appointed to Design, Supply, Install and Commission a new fire alarm system replacing an early conventional 8 zone panel. BDS, with support from Notifier, installed a Morley analogue addressable system using XP95 Apollo Protocol.
janUARY 2020 - LORDS
After becoming the new incumbent fire alarm provider at Lords Cricket, BDS have completed a 100% service of the fire alarm system. Given that the system itself comprises multiple networked nodes, the servicing took close to a month to complete. In conjunction with the fire alarm service, BDS have been working closely with Lords and its contractors to assist in the construction of the new main stand and refurbishment of the Thomas Lord Suite and carpark. These projects have allowed BDS to provide expert advice and analysis to remedy fire alarm solutions, leaving the home of cricket a safe environment for all.
The New Fire Safety Bill to go through Parliament from March 2020
While BDS and the rest of the fire safety industry focuses its attention on business continuity in the face of COVID-19, work is still going on to improve fire safety in buildings in England and Wales. Click here to read more
New British Standard BS8629
BS8629 is a new code of practice for the design, installation, commissioning and maintenance of evacuation alert systems. This new British Standard provides guidance on how to install a communication system that advises residents of flats to evacuate. This standard exists to help ensure that systems are fit for purpose and to encourage uniformity. Typically these systems are for high-rise blocks of flats, but the scope of this British Standard includes systems installed in any building containing flats, regardless of height. Click here to read more
Kings College Hospital clarify BDS key worker status
It's been very diffiucult to get exacting clarification as to the role of Fire and Life Safety Engineers visiting sites where critical work is required on Fire and Life Safety Systems, especially for the many NHS sites that we maintain. Click here to read Kings College Hospital's clarification letter to us
Fire associations seek safeguards
The Fire Industry Association (FIA) has practical advice to risk management contractors as to their maintaining compliance with RRFSO directives. It commented: "A fire industry professional will know when service and maintenance work should be performed over a set period of time to comply with fire safety regulations, yet problems can emerge when contractors are not permitted access on-site due to coronavirus safeguards. Read More
An Important Statement
regarding COVID-19 from BDS
At BDS, we value the great personal relationship we have with our customers and clients. With this in mind, we feel that it's important to assure you of the stringent and thorough procedures we have in place to help protect the people visiting and working at sites where we service and maintain critical Fire and Life Safety Systems.

We have an excellent Health and Safety Team that have drawn up and implemented comprehensive health and safety protocols to protect both our customers and our employees in line with the Government and World Health Organisation's advice.

Our Engineers tend to travel in their own company vans, work alone and work in areas tightly restricted to critical Fire and Life Safety Systems - usually requiring very little (if any) face to face contact.

A fire can happen at any time and it is vital that you maintain your critical Fire and Life Safety Systems, and with many working from home, the need to keep testing these systems is paramount.

We work with many educational and health organisations, and with the recent announcement that schools are about to close for the foreseeable future, now may be a good time to review your fire alarms and life safety systems.

We also confirm that for the foreseeable future we will be continuing to operate our 24/7 365 days emergency call out service and our planned preventative maintenance services.

You can read our full Business Continuity Statement with regard to COVID-19 by clicking here

Please take very good care, listen to the Government advice and more importantly stay safe